Dalyssa Gonzalez, O.D.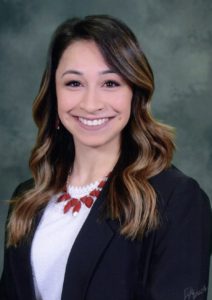 Dr. Dalyssa Gonzalez is a therapeutic optometrist and a 2020 graduate of the University of the Incarnate Word Rosenberg School of Optometry
Dr. Gonzalez was raised in South Texas in the small town of Hebbronville, TX. She graduated from Hebbronville High School as the Valedictorian of the Class of 2011. She then attended the University of the Incarnate Word in San Antonio, TX where she received her Bachelor of Science degree in Biology with Cum Laude honors. Fun Fact: She was also a member of the collegiate cheer squad during that time. After graduation, she attended the UIW Rosenberg School of Optometry where she not only received her Doctorate of Optometry degree, but also found her life passion as being a healthcare provider.
While attending Optometry school, Dr. Gonzalez was a member of the Sports Vision Association, where she assisted the UIW collegiate athletes reach peak levels of performance by helping enhance their visual skills. She also received the Parkhurst Nuvision Excellence in Patient Care award during her final year of school. Dr. Gonzalez gained experience in multiple areas of Optometry through her external rotations at the Jacksonville VA Clinic in Jacksonville, FL and Sharp Eye Consultants located here in the Alamo City, as well as, an internal rotation through Parkhurst Nuvision. During her externships, Dr. Gonzalez is trained in the diagnosis and management of ocular diseases such as diabetic retinopathy, glaucoma, age-related macular degeneration, and dry eye syndrome. She is also trained in the co-management of cataract and various refractive surgeries.
In her spare time, Dr. Gonzalez enjoys spending time with her fiancé, family, and friends. She loves to hike, bike, and workout. In her "extra" spare time, she also loves to binge the latest Netflix shows and documentaries.